Silver and Diamond Knot Pendant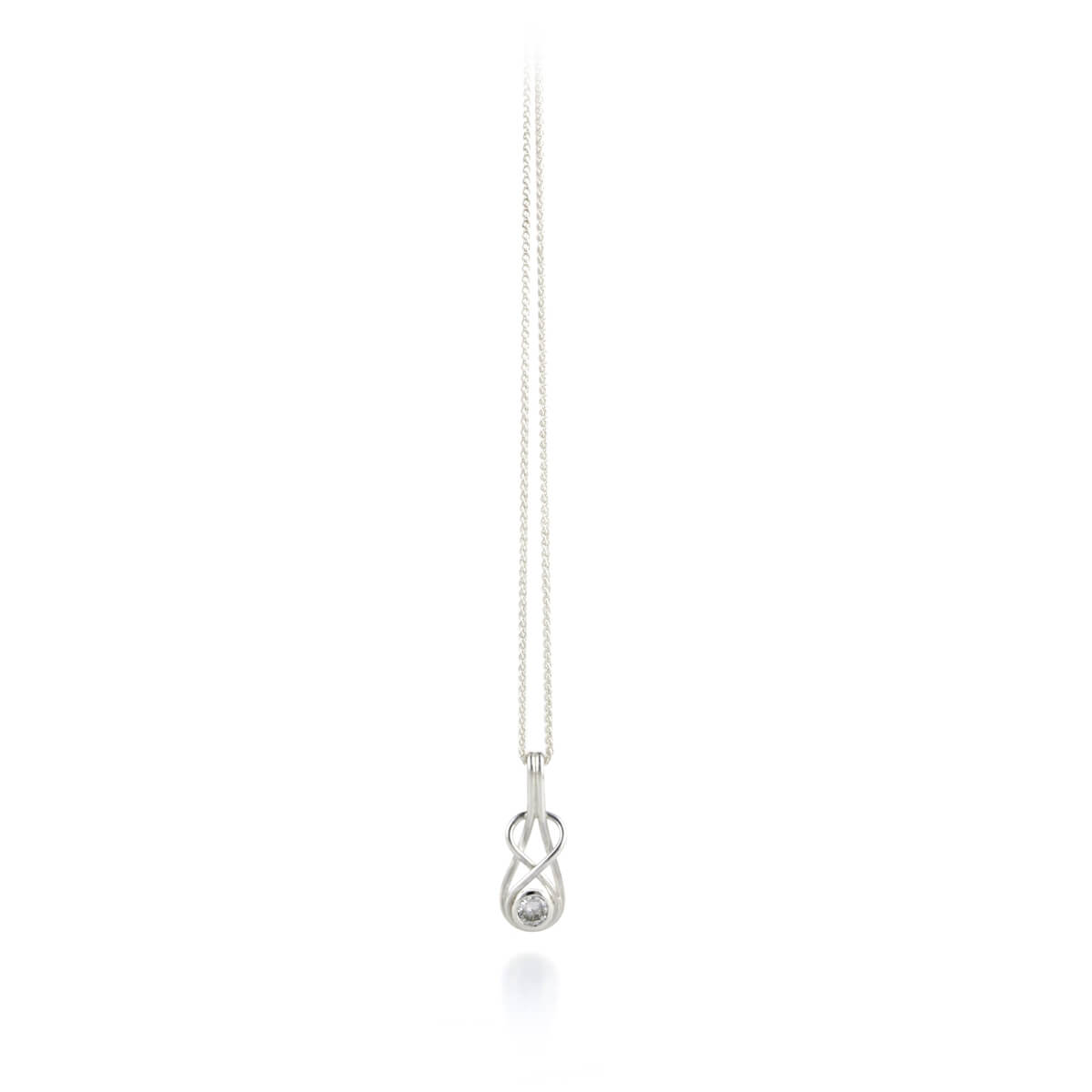 Silver Diamond Knot Pendant:
This silver diamond knot pendant was designed using a very sentimental diamond taken from an heirloom ring.
The pendant was fabricated by hand; creating the silver wire, carefully wrapping it into the desired shape and soldering it all together. It was then ready to polish, hallmark and have the diamond set securely.
<iframe style="border: none; overflow: hidden;" src="https://www.facebook.com/plugins/post.php?href=https%3A%2F%2Fwww.facebook.com%2Flizzie.barrett.5%2Fposts%2F10101732303577152%3A0&width=500" width="500" height="392" frameborder="0" scrolling="no"></iframe>
Commission your own jewellery
If you would like to discuss a similar piece of jewellery please send me an email via my contact page. Alternatively come and follow one of my social media accounts, leave a comment, like, review and share. I'd love to hear from you.