Platinum & Diamond Halo Engagement & Wedding Rings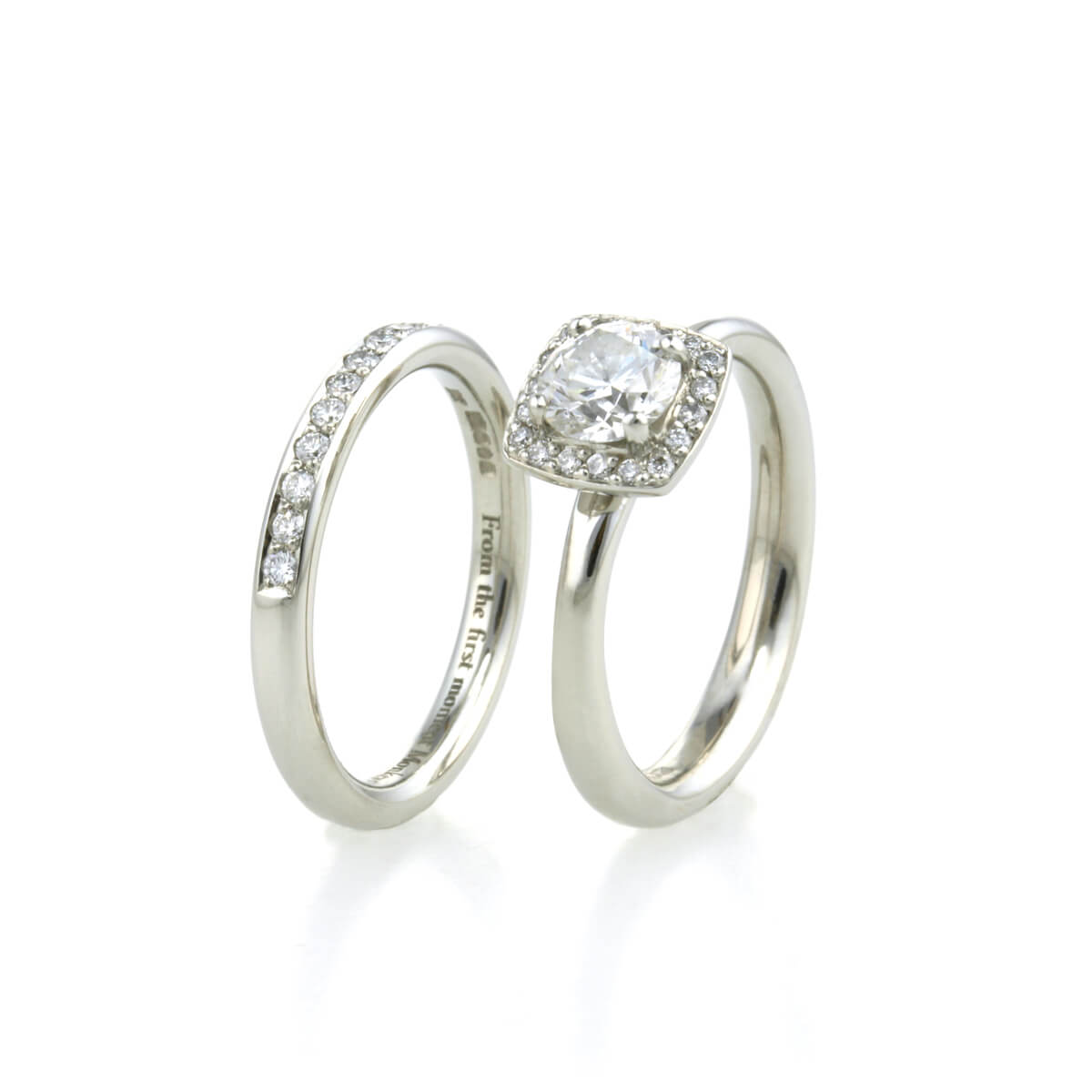 Platinum & Diamond Halo Engagement & Wedding Rings:
The engagement ring was designed as a complete surprise and is actually part of my blog
How To Sneak Your Engagement Ring Abroad & Propose. Once going through I few design alternatives a halo theme was decided on. I wanted to make the engagement ring a little more unusual and created the band and claws of the ring to almost grow through the halo making this a much more organic design.
Made in platinum and set with a 0.60ct central diamond which is certified FVs1 in colour and clarity.
The wedding ring was designed to sit underneath the halo of the engagement ring. Set with a delicate line of grain set diamonds.

How were these made:
Each ring was designed using CAD/CAM. The delicate coil setting around the ruby was the most delicate area to file, emery and polish without destroying the detail. Once each piece had been cast, cleaned up, polished and soldered together the rings were hallmarked, and the ruby and diamond set in place using rub over settings.
Commission your own jewellery
If you would like to discuss a similar piece of jewellery please send me an
email via my contact page
. Alternatively come and follow one of my social media accounts, leave a comment, like, review and share. I'd love to hear from you.